Earn up to 90% of your dresses retail price
Use our Wedding Dress Value Calculator to find out what your dress could be worth.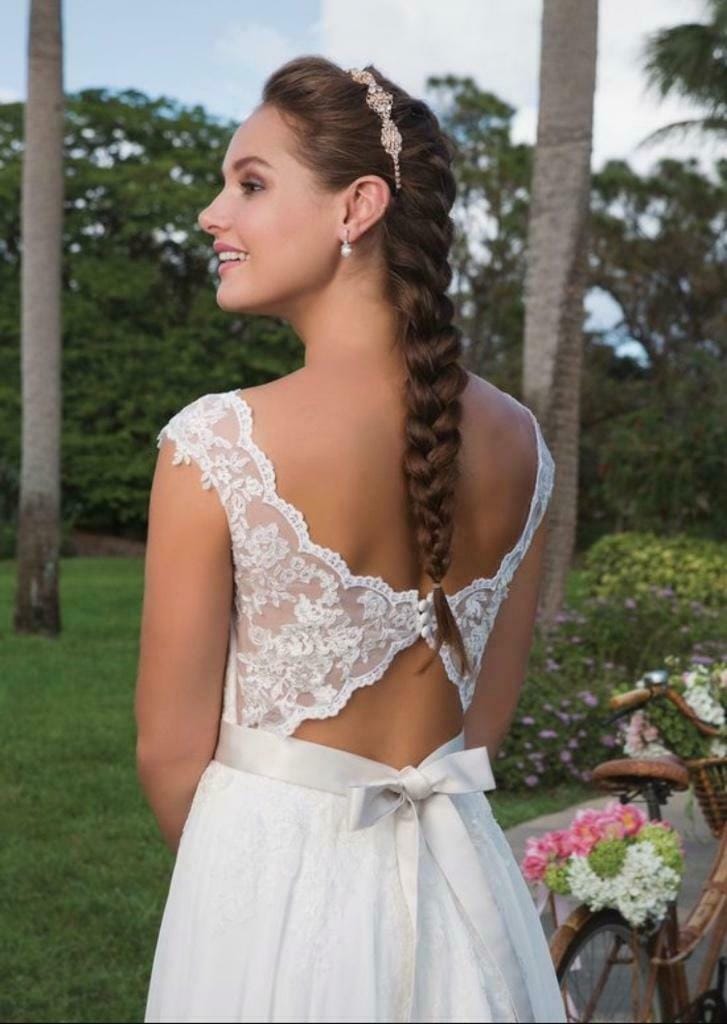 Sell on Vindress
Do you want to sell your wedding dress to a bride-to-be? With Vindress you can share your wedding dress on a platform where future brides search daily for a beautiful wedding dress that fits within their budget. In addition to worn wedding dresses from brides, you will also find outlet wedding dresses from bridal shops on Vindress. These wedding dresses are new and for a competitive price!
> Read more on how to sell on Vindress
Sell a vintage wedding dress
Vindress stands for VINtage DRESS. We originally started our platform in the vintage category. In addition to the vintage style, vintage also means second-hand or worn. The great thing about wedding dresses is that second-hand usually means new. The wedding dress is only worn for 1 day or even not at all and is therefore as good as new!
Vindress features vintage wedding dresses from famous brands such as Brinkman, Justin Alexander, Ladybird, Pronovias and more! In our platform you can filter vintage wedding dresses by numerous characteristics, including color, material, price, silhouette, size, designer, neckline, etc.
> Read more about selling a vintage wedding dress
Sell store outlet wedding dresses
So you can also go to our platform with your bridal shop. On Vindress we accept product feeds where you can include all your outlet wedding dresses or older collections. After approval, we will post it on our platform.
> Read more on selling store outlet wedding dresses at Vindress
Sell my own wedding dress
Do you want to sell your worn or unworn wedding dress yourself? Then you can easily via Vindress! With our platform you can easily create a listing as a seller and come to the attention of potential buyers.
Our platform is available for bridal shops who want to sell their outlet wedding dresses, but also for brides who want to give their wedding dress a second life. Make a future bride happy with your beautiful wedding dress!
Create a free account and start selling your dress and bridal accessories yourself!